Our UK strategy
Our ambitious vision requires large-scale changes to our economic system. Find out how we are working to redefine the role of business.
B Lab UK's strategy is rooted in the global Theory of Change, aiming to redefine the role of business within our economic system so that every business is a force for good. 
Systemic change is neither simple nor easy.  It requires leadership, and it also requires a robust, credible alternative to the existing system.  It is our job to deliver these essential ingredients and to make the case for the change that we need – consistently and convincingly.
We see B Corps themselves as the leaders in this shift.  They are modelling both the behaviours (through the B Impact Assessment and ongoing improvement) and the governance structures (through the B Corp legal change) that will require widespread adoption if we are to achieve our goals.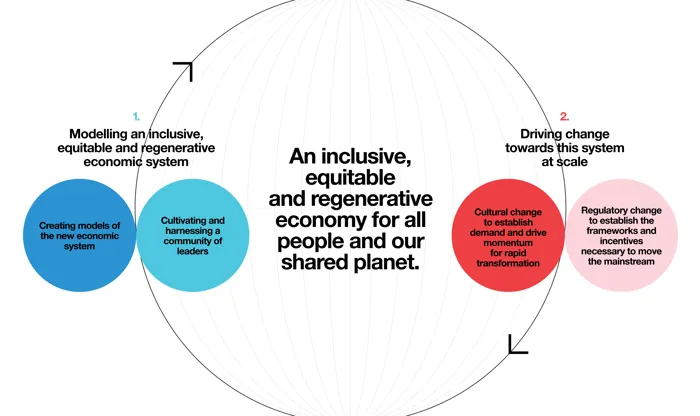 B Lab UK's work is therefore focused in two key pillars:
Building a diverse, representative community of B Corps that are modelling the kind of business we need, and engaging that community to create evidence and inspire others.
Making the case for these models to be adopted at scale and for changes to our economic system, focusing on both regulatory levers and on shifting cultural norms within and around business.
These two pillars of work create a powerful positive cycle: as the B Corp Community grows, we are able to make our case for change more convincing and we can reach a wider audience.  The louder we celebrate our B Corps and demand change at scale, the more businesses - and people - we bring into the movement.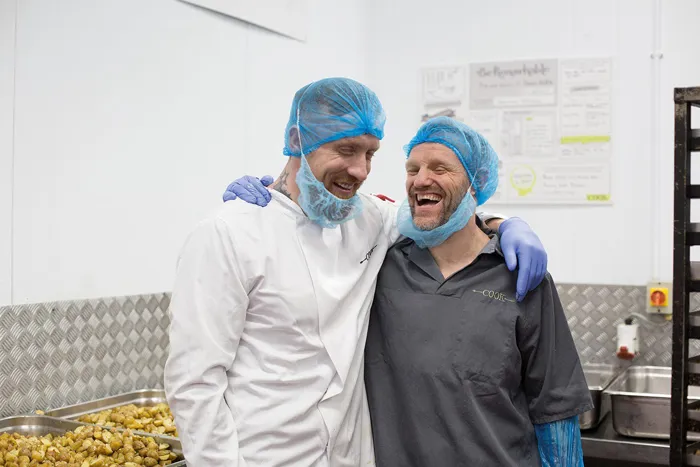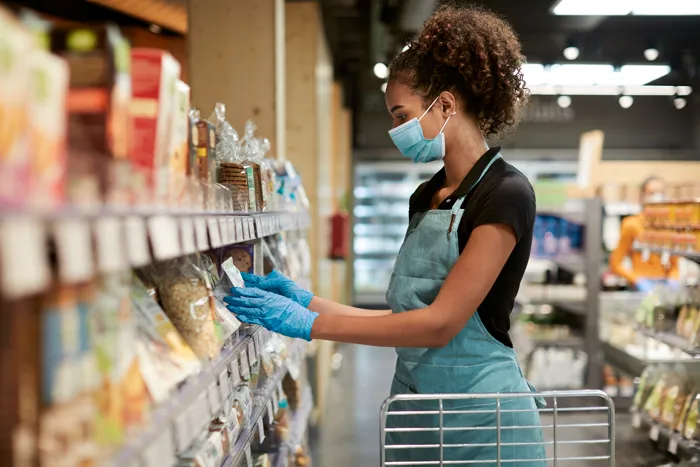 We will continue to grow in this way until we reach tipping points that shift the mainstream of business. Our work on the Better Business Act is one example of this – where a legislative tipping point would shift all business to a stakeholder governance model.
We are on a journey, and we have a long way to go, but we believe developing and implementing this strategy takes us on the right path and allows us to focus on driving change where – and how – it is needed.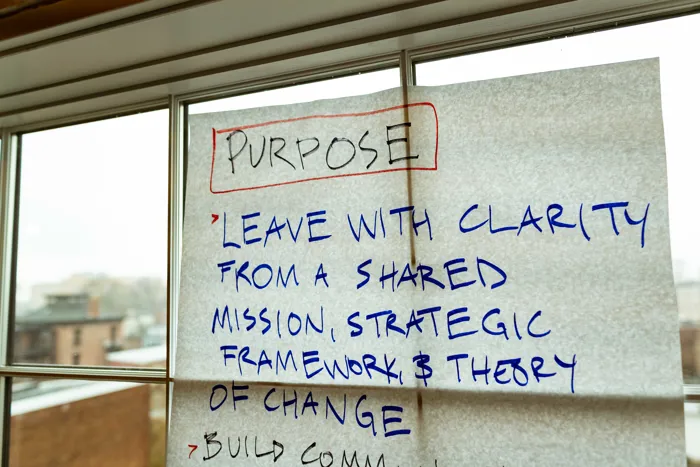 Theory of Change 
The problem, the solution and the outcome. Explore our Theory of Change and find out about our mission to transform the global economic system.