What is a B Corp?
Certified B Corporations, or B Corps, are companies verified by B Lab to meet high standards of social and environmental performance, transparency, and accountability.
T
h
e
r
e
a
r
e
4
,
4
0
0
B
C
o
r
p
s
a
r
o
u
n
d
t
h
e
w
o
r
l
d
,
a
c
r
o
s
s
1
5
3
i
n
d
u
s
t
r
i
e
s
i
n
7
7
c
o
u
n
t
r
i
e
s
.
Our most challenging problems cannot be solved by governments and nonprofits alone. By harnessing the power of business, B Corps commit to positively impact all stakeholders – workers, communities, customers, and our planet. 
To achieve and maintain certification, all B Corps: 
1. Complete the B Impact Assessment and achieve a verified total score of 80+ points.
2. Meet the B Corp legal requirement – amending Articles of Association to embed a commitment to consider the impact of decisions on all stakeholders.
3. Sign the B Corp Agreement and the Declaration of Interdependence (see below).
They also publicly list their impact score on the B Lab Directory and recertify every 3 years.
The Declaration of Interdependence
We envision a global economy that uses business as a force for good. This economy is comprised of a new type of corporation - the B Corporation - which is purpose-driven and creates benefit for all stakeholders, not just shareholders. As B Corporations and leaders of this emerging economy, we believe:
That we must be the change we seek in the world. 
That all business ought to be conducted as if people and place matter. 
That, through their products, practices, and profits, businesses should aspire to do no harm and benefit all. 
To do so requires that we act with the understanding that we are each dependent upon another and thus responsible for each other and future generations.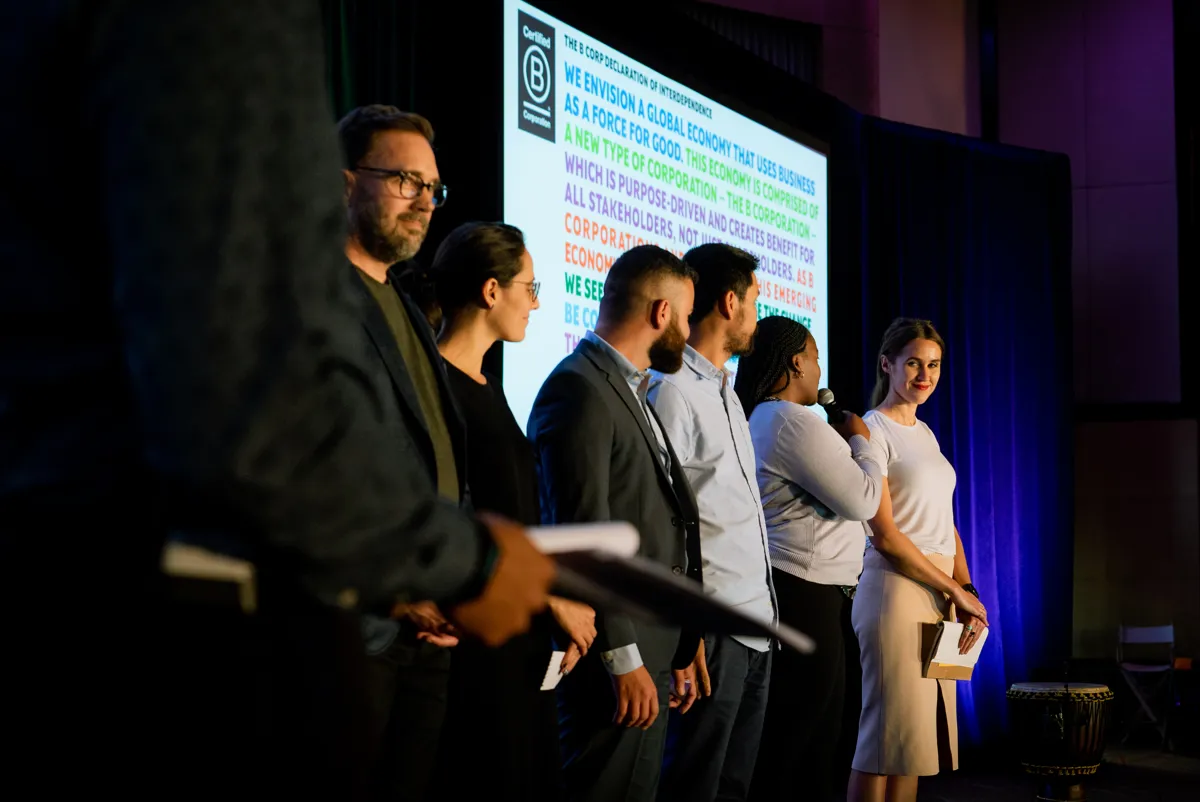 The B Corp Community 
With an ever-growing community in the UK and around the world, there are B Corps you can buy from, work for, do business with and invest in.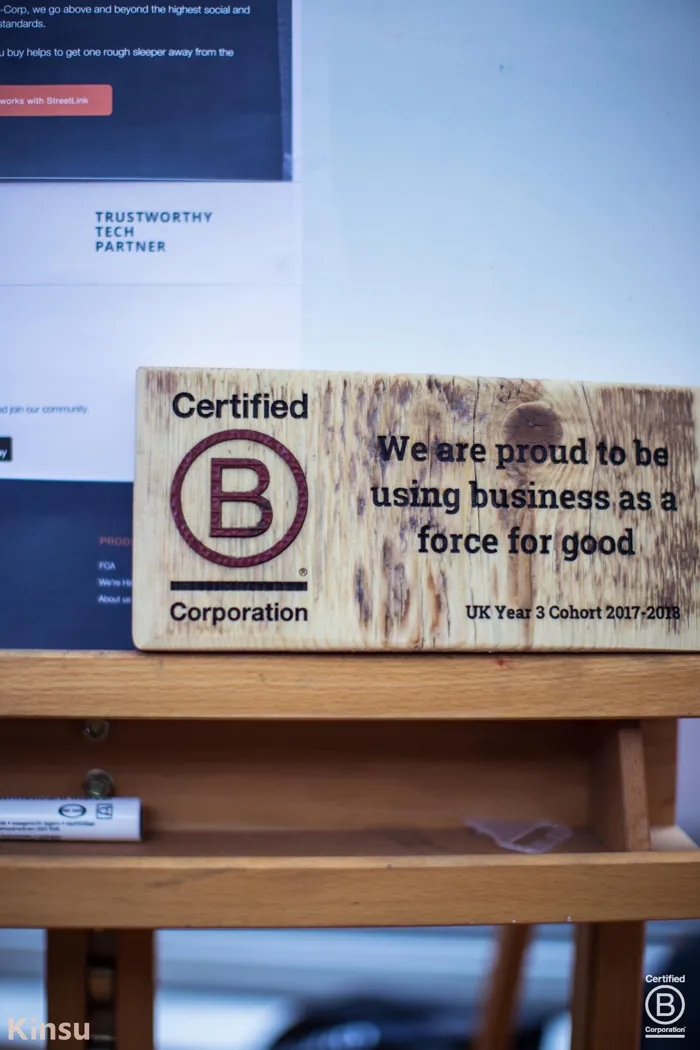 Find out more about how to certify as a B Corp
Looking to join the movement of people using business as a force for good? Follow a simple 5 step guide to certifying as a B Corp and dive into more detail about the process.