We stand with Ukraine
Peace and justice are vital to creating a more inclusive, equitable and regenerative society. ​This page contains ideas and resources on how to help.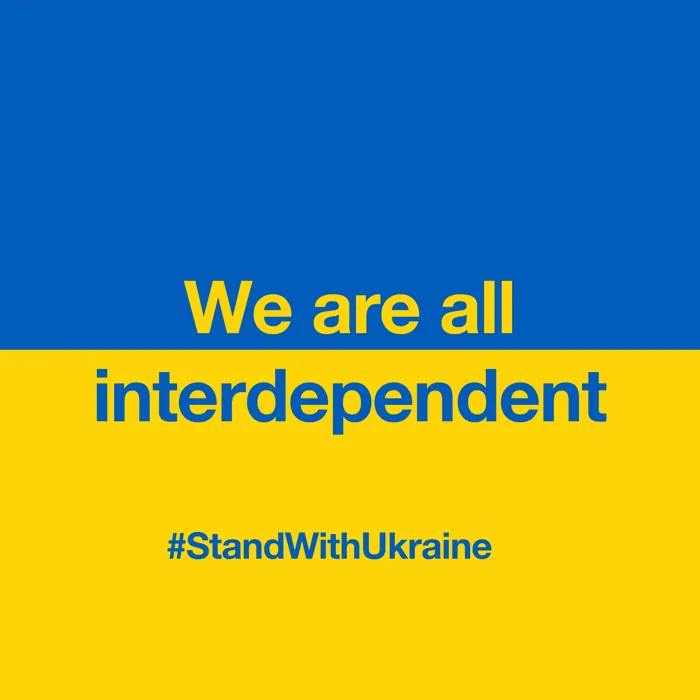 B Lab and Sistema B condemn the Russian invasion of Ukraine. 
The devastating effects of war, as seen in ongoing armed conflicts around the globe, have long-term negative impacts on people, communities, infrastructure, economy, public health provisions, and social order. 
We call on our B Corp community, partners, and business leaders at large to find ways to care for and support those affected in Ukraine, Russia, and neighbouring countries. 
Effective immediately, B Lab is suspending new B Corp Certifications for any entities, including subsidiaries, operating in Russia and Belarus. 
W
a
y
s
y
o
u
a
n
d
y
o
u
r
b
u
s
i
n
e
s
s
c
a
n
h
e
l
p
B Lab UK has been learning from the B Corp Community, the B Lab Global Network and our own team about how businesses and individuals can provide much-needed support for people in Ukraine. 
We've compiled our learnings into a central document to serve as a guide for anyone in a position to help. This can be used as a starting point, but we encourage you to look beyond the organisations listed and contact us with additional suggestions. These are resources for people in the UK and our partners at B Lab Europe have initiatives led by B Lab local team in Poland listed on their website.
Please also follow the Government's guidance on how you can help. 
A
c
t
i
o
n
f
r
o
m
t
h
e
B
C
o
r
p
C
o
m
m
u
n
i
t
y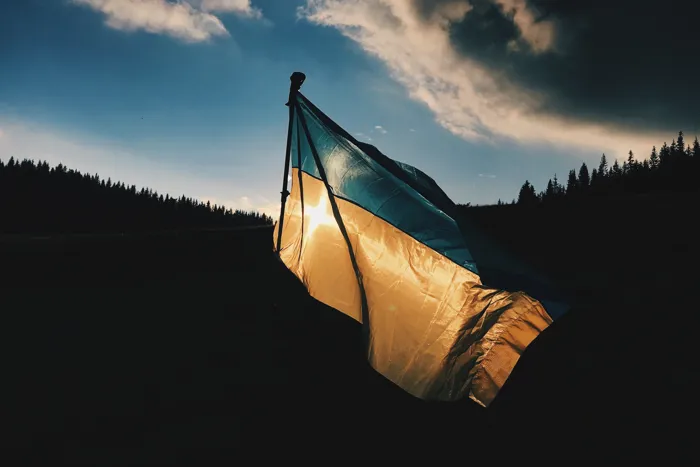 → Many B Corps are donating money to organisations providing support to Ukraine.
→ They're also boosting the impact of their employees' support by committing to match their donations to organisations supporting Ukraine. 
→ Are people in your team impacted by the situation in Ukraine? B Corps have shown support by allowing greater flexibility - for example, extra time off and last-minute holiday requests.
→ Do you have a product-based business? Make donations in-kind to support relief efforts (examples from the B Corp Community include power banks, SIM cards, children's clothing - and even office space). 
→ Do you have expertise that could be valuable? 
Check out the list below for some specific examples of action from UK B Corps.
We are interdependent
Discover more advice, resources and case studies, and an overview of the initiatives led by the B Lab local team in Poland. 

A wake-up call
While the invasion of Ukraine is a tragedy and Russia's actions must be condemned, racism coupled with American- and European-centric worldviews underlies the amplified response to this refugee crisis, in comparison to recent crises in Yemen, Syria, Palestine, Ethiopia, Myanmar and Afghanistan, among other places.
This, like many civil rights movements of recent years, is serving as yet another wake-up call to the business community — and to B Lab. We acknowledge this is a moment to reaffirm the improvement of our standards from the standpoint of justice, equity, diversity, inclusion, and human rights. Doing so can enable the collective action of the business community to develop a truly inclusive, equitable, and regenerative economy that ensures the safety and well-being of all people and the planet.