Pending B Corps
Pending B Corp is a temporary status for start-ups with less than 12 months of operations who are looking to incorporate B Corp principles into their business before they can qualify for full B Corp Certification.
Who can become a Pending B Corp?
B Corp Certification is based on the verified practices and policies of a company over the past year — rather than what it aspires to do in the future.
That means that only companies that have been in operation for at least twelve months are eligible for B Corporation Certification. B Lab measures the operational start date from the time at which at least one individual was contributing 35+ hours per week to the company.
Early-stage companies who aren't yet eligible for full B Corp Certification can pursue Pending B Corp status. Although this isn't a prerequisite for certification, the Pending B Corp process provides a valuable framework for a company to identify areas for development before transitioning to a fully-fledged B Corp after 12 months.
What does Pending B membership include? 
Usage of the Pending B logo on digital marketing materials (not on products and packaging)

Subscription to 'Inside the B' newsletter

Invitations to events

Ability to signal intent for full B Corp Certification to external stakeholders, such as investors, once 12+ months of operations have been achieved
To become a Pending B Corp, companies are required to:
Meet the B Corp legal requirement 
Amend your Articles of Association to legally commit to considering your impact on your company's key stakeholders. Learn how your company can meet this requirement.
Complete and submit a prospective B Impact Assessment
Complete the B Impact Assessment prospectively, making sure that you correctly enter your operational start date on the Company Details page. Identify policies and practices to put in place as your company grows. The prospective B Impact Assessment does not need to be verified by B Lab, so you will not receive a verified score and you do not need to achieve 80 points. Find out more.
Pay a one-time fee of £500 (+ VAT)
This covers the full 12-month Pending B Corp membership period, during which time you can engage in community events, connect with other B Corps and use the Pending B Corp logo to publicly communicate your commitment.

Over 100 companies have become Pending B Corps in the UK
This allows them to:
Signal to current and future investors that their company is already beginning to measure, manage and improve its social and environmental performance
Demonstrate strong governance by adopting the B Corp legal framework early to protect its mission and values from inception
Pending B Corp guidelines:
Companies pursuing B Corp Certification (e.g. working on the B Impact Assessment or companies who've submitted their application) are not classed as Pending B Corps, and therefore should not use the Pending B Corp logo.
The Pending B Corp logo cannot be used on packaging or in print.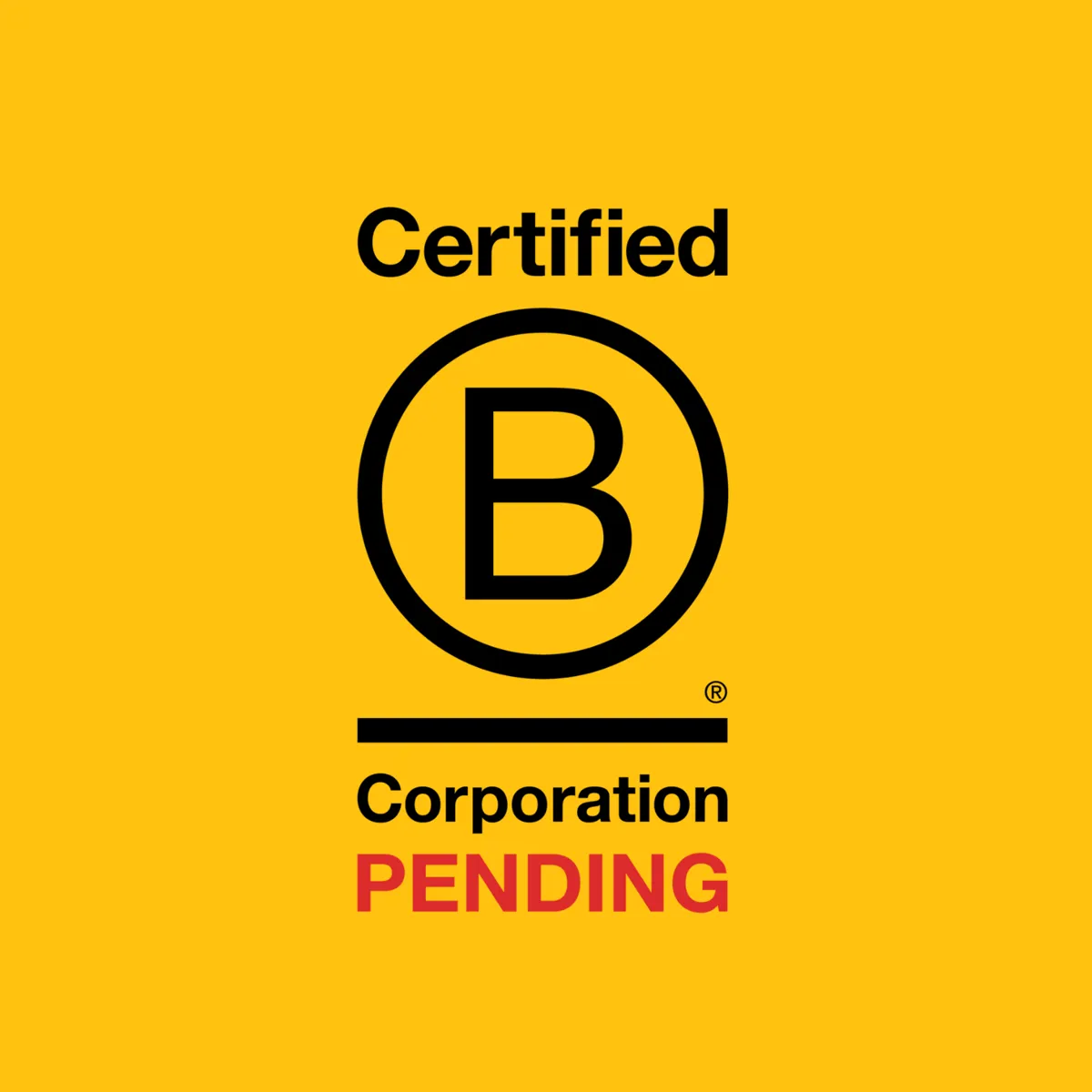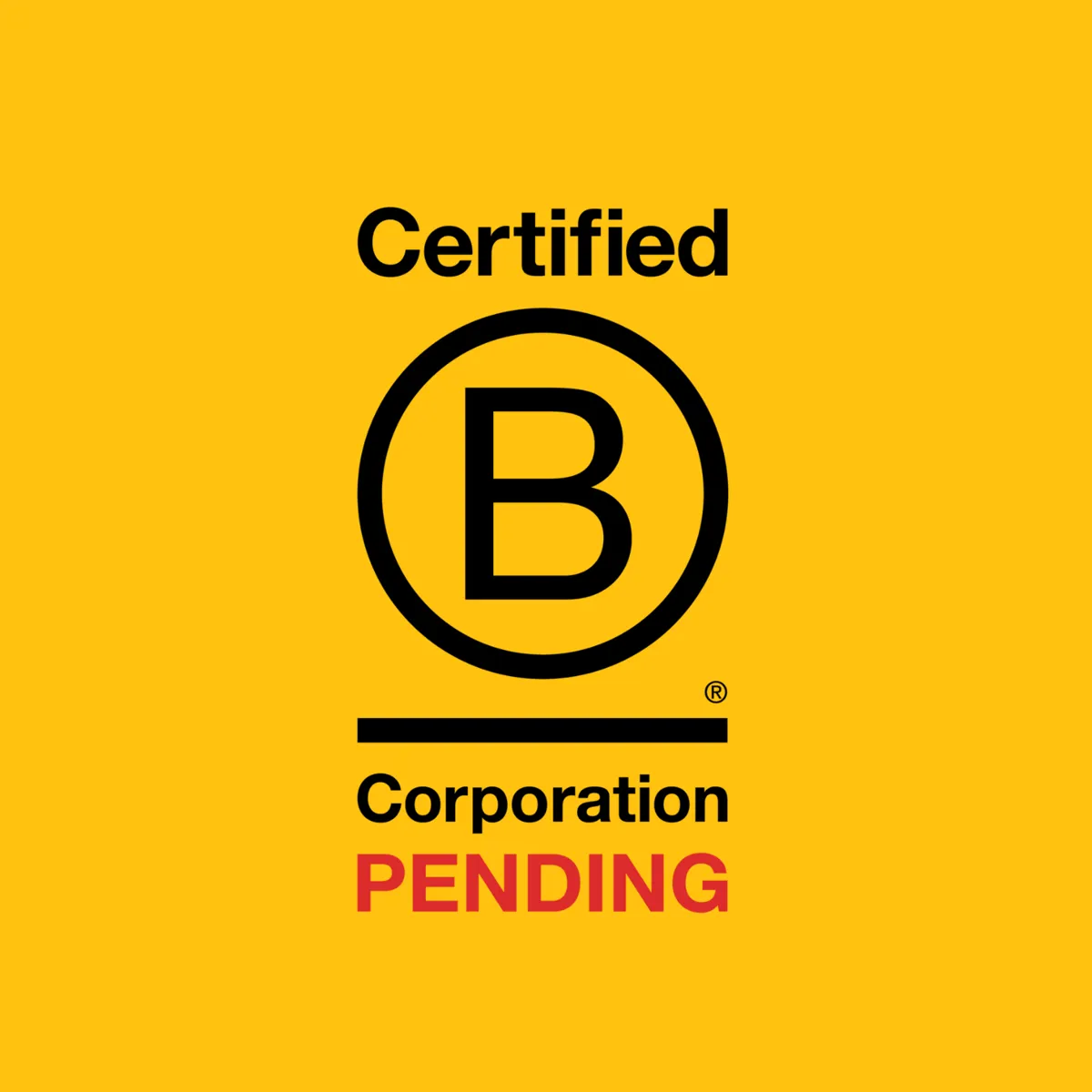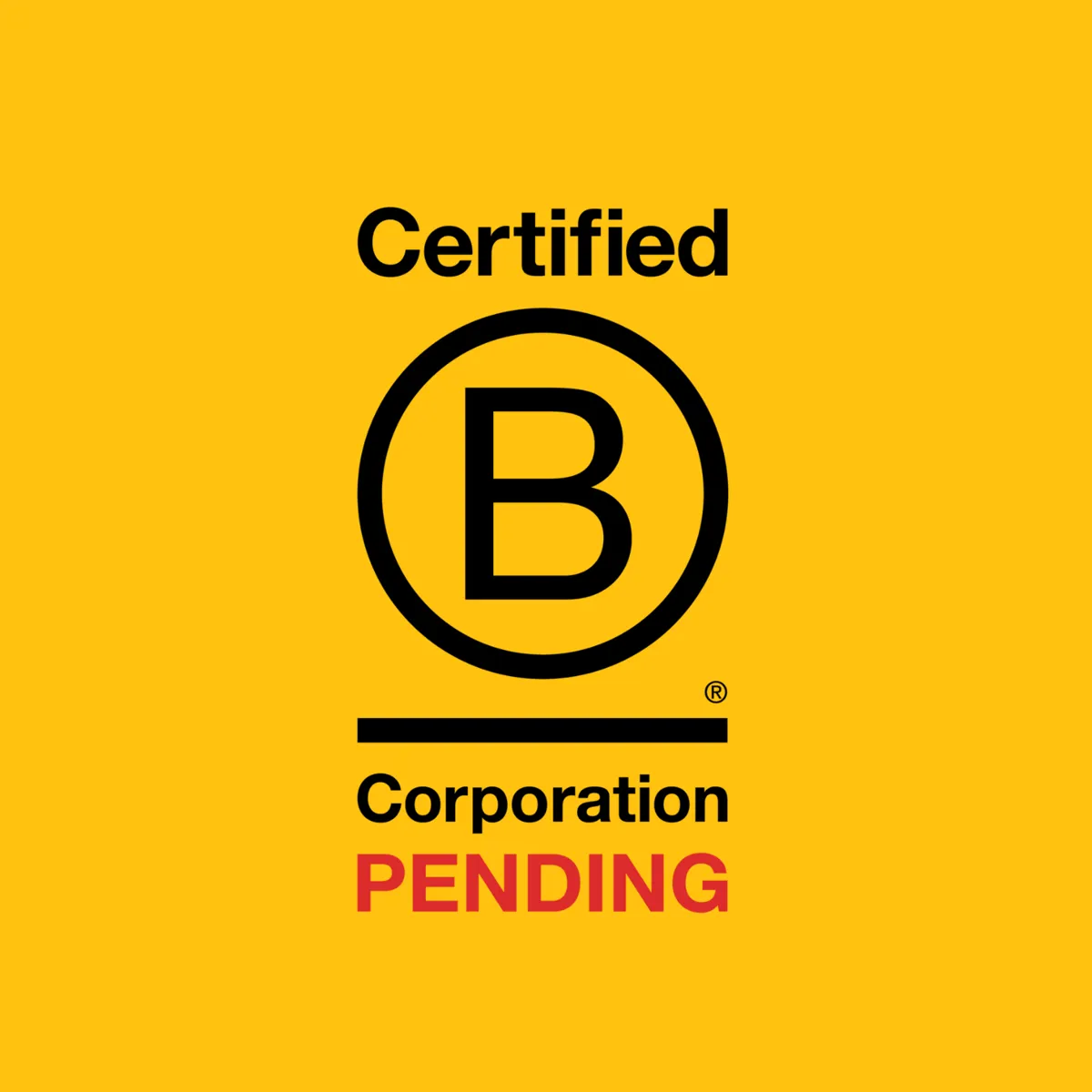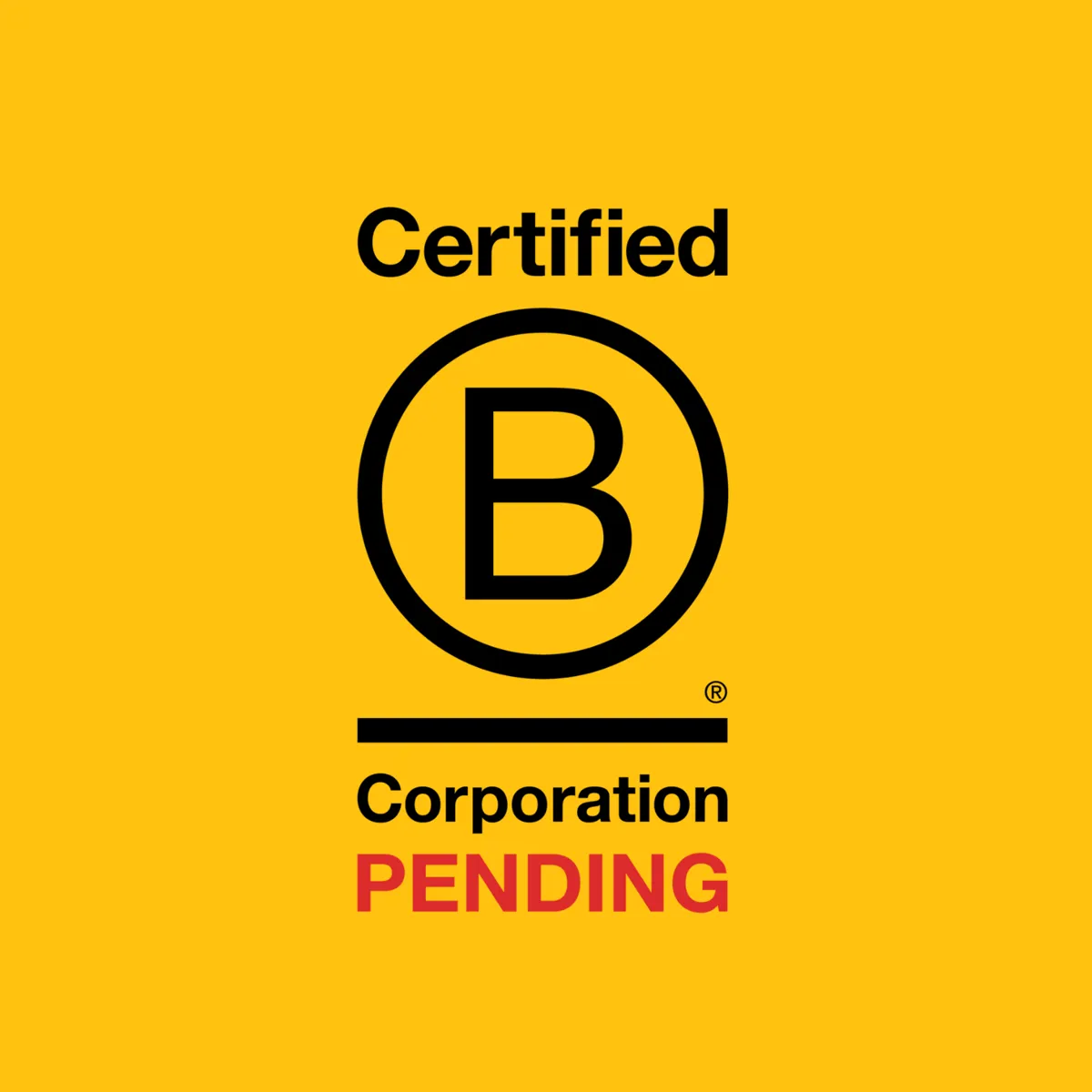 Find out more about the certification process