Why certify as a B Corp?
Businesses that become B Corps have seen great results: committed and motivated employees, increased customer loyalty, higher levels of innovation, and market leadership.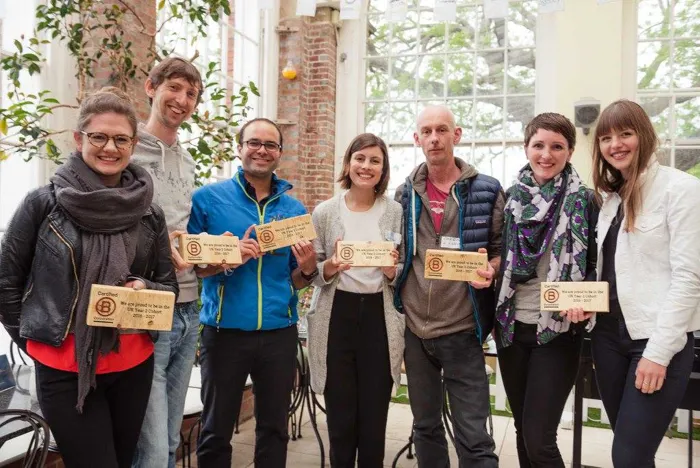 Recent research shows that B Corps out-perform their UK peers across several business metrics. Compared to data from surveys of UK SMEs, we found that B Corp SMEs have, on average:
Faster growth in turnover and employee headcount and higher expectations about future growth
Greater levels of employee retention, engagement and diversity 
More robust governance processes 
Greater focus on civic and community engagement 
Higher levels of innovation 
The same likelihood of success at securing external finance
The UK B Corp community is now one of the fastest growing B Corp communities in the world. Why? 
Certifying as a B Corp can bring the following benefits:
Improving impact through participation in working groups, sharing best practice and ongoing use of the BIA and SDG Action Manager 
Collaborating with other B Corps, joining B Locals around the UK and working together to find solutions to specific challenges 
Networking and attending exclusive community events 
Alignment with B Lab and the B Corp Community on global issues 
Engaging employees in the company's purpose and mission and attracting and retaining talent 
Articulating the company's mission externally – to investors, clients, customers and suppliers 

Listen to Jo-Anne Chidley, Founder, Beauty Kitchen

What does being a B Corp mean to you?
Listen to what one of our Founders in the community has to say!