Eleven community-sourced tips for taking care of yourself and your team
A group of B Corp HR professionals has been meeting online to collaborate, learn and support one another through a period of high pressure, uncertainty, and difficult decision making.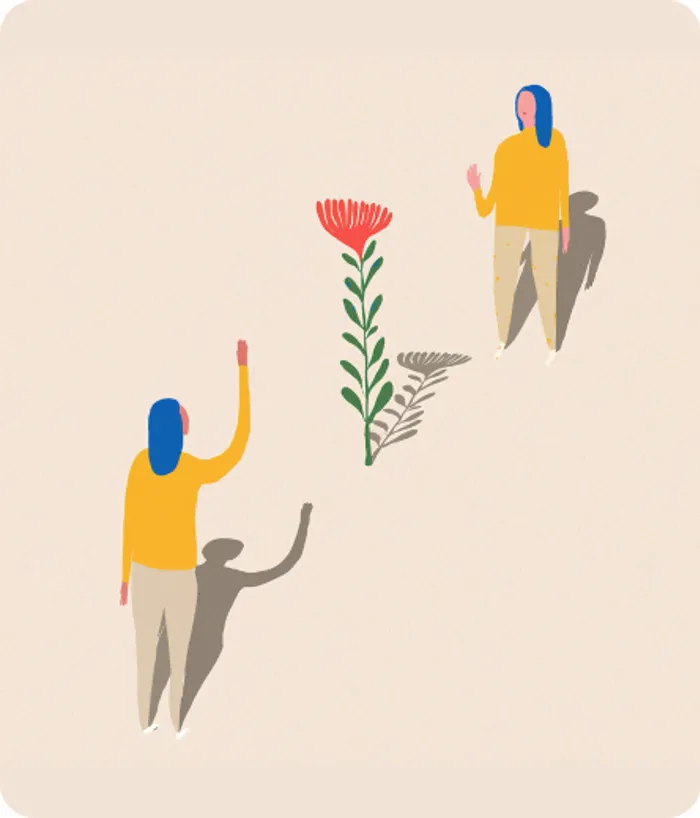 Without people, a business would be little more than an idea on a page. Employees represent the values and culture at the root of an organisation and bring the energy and leadership which allow it to grow and create change. If your people aren't at their best, your business can't achieve what it sets out to do.
This year has landed us with a new scope of personnel challenges and businesses and HR representatives have needed to double down efforts to protect the health, safety and financial security of workers. Throughout this period, the B Corp People and Culture Working Group (twenty HR professionals with a diverse range of experience and expertise) has been meeting online to collaborate, learn and support one another through a period of high pressure, uncertainty, and difficult decision making.
Recognising the value (and rarity) in accessing peer to peer support, and understanding how these discussions could help others, the group decided to compile and share eleven pieces of advice, complete with examples, to help all businesses manage their teams throughout the new realities of life in a pandemic.
1. Find your support network
As an HR representative, you are often dealing with challenging circumstances (and expected to have all the answers, right away). But we are all learning, adapting to the lockdown way of working, while grappling with the latest government guidelines and restrictions, so it's important to find people who relate to the pressures of working in HR. Reach out to your networks online and connect with people that you can open up to, share ideas, and ask questions. If you work for a B Corp, you can share a post on the People and Culture B Hive group, which also offers coaching sessions.
2. Transparency is important
 Be honest about your doubts and reservations and bring people with you on the journey rather than selling them a rose-tinted scenario. Danone UK provides monthly updates to their employees; sharing its successes and where it could improve; welcoming new starters; and engaging the whole team in its plans to improve its social and environmental impact.
3. Listen to people that matter most
We know frequent communication from leadership is good, but it is just as important that your team has a voice in the conversation to ask questions, provide feedback, and make suggestions. B Corp property developer Joseph Homes has a Culture Taskforce which coordinates engagement and happiness surveys with its employees. The Taskforce is on a mission to cultivate a positive and happy workforce by understanding what's happening internally and putting strategies in place based on the results.
4. Be a role model for change
 Honest leadership is key to connecting with and empowering your employees — whether that be from the senior team or from yourselves as HR representatives — remain open, transparent and honest. A great example of this is a B Corp Director who opened up at a company event about their disability, which led to others disclosing their disabilities to the HR team straight after the event.
5. Be aware of burnout 
Research estimates that 43% of employees across the UK are feeling that they are at risk of burnout this winter. Reducing meeting times to a maximum of 45 minutes and having one day each week meeting-free can help. Lunch breaks should be scheduled into the diary to ensure employees get an opportunity to take a break. B Corp law firm Bates Wells even hosted a Virtual Walk, encouraging employees to head outside at the same time and share their photographs with the rest of the team.
6. Boosting resilience
Remember to provide support for managers across the company, so they are able to continue supporting their teams effectively. Ideas include emotional wellbeing check ins, virtual tea breaks, and creating a buddy system with 30 minute calls like, Wasafiri. Kin & Co has also been providing training on resilience.
7. Mental Health First Aiders
Danone, Ella's Kitchen and Joseph Homes have trained Mental Health First Aiders who have the tools and skills to support those who might be struggling. Standing on Giants organised company-wide Mental Health Awareness training, in partnership with a specialist charity ReThink, to create some shared understanding and terminology around mental health. If you don't have internal resources to train managers, look to credible resources such as the NHS Mental Health Helplines Directory.
8. Keep working on wellbeing
Working remotely doesn't mean you have to let your employee wellbeing initiatives slip - some examples from the B Corp community include: Cook formed a team of Wellbeing Warriors who send weekly wellbeing emails including easy exercises, heart-warming films, inspiring people to follow/listen to and healthy food ideas. Standing on Giants offer personal days to encourage employees to take positive, preventative measures when they feel they need time off and provide 1–1 counseling through their company health insurance. Green Retirement collaborated with Office Yoga, to provide virtual yoga classes (here is a quick sequence for the neck and shoulder to share with your teams). Riverford and Gydeline have both created podcasts talking about mental health.
9. Be flexible
 Everyone's experience of COVID-19 and the implications from the restrictions will be different. To appreciate these differences, you can organise group calls for parents, people shielding, or team members living alone, to share experiences and be open with their teams about their flexible working needs. If people are open about their caring responsibilities it will lead to greater openness amongst all team members.
10. Ensure everyone has an ergonomic work environment
 As many of us settle in for a winter working from home, now is a good time to make sure your employees are comfortable and have everything they need. Remember to consider any disabilities that require accommodation.
11. Keep having fun with your work community
 Keep employees connected by arranging online activities — this could include monthly coffee roulettes where you meet someone from a different department for coffee for half an hour. Proper hosted a virtual cooking evening with a chef and breakout dinner parties with partners, families and friends. Lily's Kitchen sent employees wellness boxes and Cook organised virtual volunteering with fellow B Corp, Matchable.
The People and Culture Working Group provides an opportunity for our diverse community, with a variety of interests, to collaborate together to learn, share and explore mutual topics of interest within the field of HR/People and Culture.