It takes more than a Diversity, Equity & Inclusion workshop to become an inclusive organisation
Closing the diversity opportunity gap.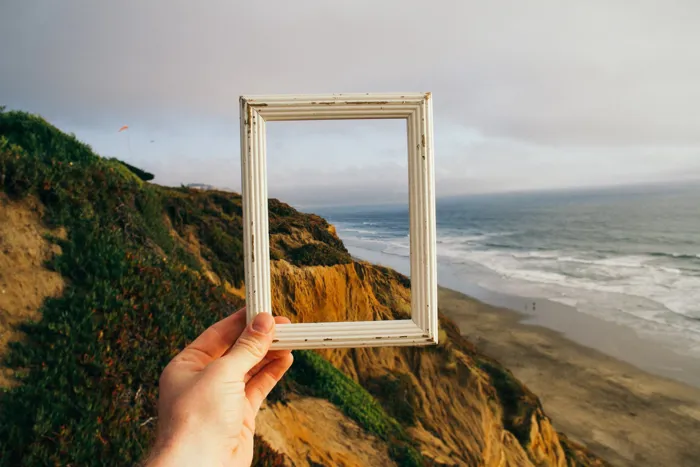 B Lab UK have been hosting events with the community to explore the topics of justice, equity, diversity and inclusion. Nishita Dewan recently ran a session for the CEOs of the B Corp community and we asked her to share her insights in a blog.
The aftermath of the death of George Floyd has rippled across the world, triggering an awakening which has expanded the public consciousness, and led us to question our own actions and behaviours, as well as those of our employers and the brands we choose.
In the professional world, this has led to increased focus on the topics of diversity, equity and inclusion (DEI) within organisations. Companies are rushing to make public statements, sign pledges, or conduct other quick responses. However, I am concerned that this is often a reactionary exercise, with blinkered focus rather than as a moment for organisational introspection. There is a growing opportunity gap between companies that see DEI as a problem to solve versus those that recognise it as a source of innovation and growth. My worry is that many organisations are anchored in the first camp.
I worked at Uber during a period of blitz-scaling growth from 2014–2016. Whilst I left with a sharpened skillset, combining strategic thinking with practical, scalable operational expertise, perhaps the most important learning during my time there was that how an organisation behaves is equally as important as what the organisation does. Particularly during a time of rapid growth, there are certain inflection points when culture must shift from organic to intentional.
How organisations scale is an undervalued, multi-layered question. The 'how' stretches beyond process to include the behaviours we reward, the environment we create, the language we use, the values we uphold, the trust we build, and the mindsets we nurture. What we do as a company is just the tip of the iceberg — these often invisible 'ways of being' sit beneath, increasingly supporting everything else.
The common theme woven throughout my work is trust-building within and between organisations. Trust is layered and fragile. Building trusted environments led me to work with a DEI training provider committed to building equality in the workplace. My 360-degree perspective developed as I pitched, sold, designed content and delivered workshops. Selling workshops (the three most popular being Diversity & Inclusion, Unconscious Bias, and Inclusive Recruitment) to clients was easy, but often the lack of interrogation was worrying. Clients did not ask any probing questions or show other signs of deeper investment in the topic.
Walking out of the training workshops, with positive feedback and pleased clients, I critically questioned the lasting impact of the workshops.
"
A
n
o
r
g
a
n
i
s
a
t
i
o
n
i
n
v
e
s
t
i
n
g
i
n
D
E
I
t
r
a
i
n
i
n
g
w
i
t
h
o
u
t
a
h
o
l
i
s
t
i
c
u
n
d
e
r
s
t
a
n
d
i
n
g
o
f
i
t
s
n
e
e
d
s
a
n
d
g
o
a
l
s
i
s
i
m
p
l
i
c
i
t
l
y
a
s
s
u
m
i
n
g
t
h
a
t
a
f
e
w
s
h
o
r
t
-
t
e
r
m
a
c
t
i
o
n
s
w
i
l
l
t
i
c
k
t
h
e
b
o
x
a
n
d
l
a
y
t
h
e
i
s
s
u
e
t
o
r
e
s
t
"
.
One-off DEI workshops don't lead to long-term change, and companies using them without a needs-based evaluation, are missing an opportunity. Here's why:
1. For learning to stick, it needs to be contextualised
To understand context, one first needs to understand the forms of exclusion that exist within the organisation.
Each organisation is different. A 'one size fits all' generic workshop or a lightly 'tailored' workshop is going to have limited applicability for a specific organisation, with its own needs and blindspots.
2. The opportunity for participation is limited
Most workshops involve a facilitator speaking to a room of employees for 80% of the session, with some group exercises in between. A one-way learning structure is unlikely to dramatically change perspectives. As individuals our experiences are layered and often personal. It requires each person to hold a mirror up to themselves and sit with the discomfort. Without the space, time, and condition to share, participants' presence in workshops will remain at the surface. For learning to stick, it should flow both ways.
3. Workshops are a burst of intense activity rather than steady long-term improvement
Inclusion is an ongoing practice, not an act. Inclusion is not guaranteed after establishing a new policy. As organisations are not designed to be deliberately inclusive from the outset, it takes time to un-do processes and organisational infrastructure and un-learn certain behaviours. If the 21/90 rule states that it takes 21 days to make a habit and 90 days to make it a permanent lifestyle change, we need to recognise change takes time. Habits are not formed in four hour workshops.
The quick-fix mindset exists on both sides of the market. Many suppliers design short-term training materials which will suffice to tick a box, regardless of whether lasting impact will persist. If organisations begin to recognise the opportunities and the ongoing continuous improvement required, they can encourage suppliers to focus on long-term results.
A recent project to co-design a more inclusive organisation for The Wellcome Trust finally gave me the opportunity to design a deeper model of engagement to create long-term change.
Co-design, also known as participatory design, involves working with stakeholders and guiding them through the design process of discovery, ideation and development to ensure their needs are reflected in the results.
Before starting the co-design process with employees, there should be a preliminary phase with leadership to determine why they value diversity and why they want to create an inclusive environment.
"
R
e
f
l
e
c
t
i
n
g
o
n
t
h
e
o
p
p
o
r
t
u
n
i
t
y
w
i
l
l
e
n
c
o
u
r
a
g
e
l
e
a
d
e
r
s
t
o
c
o
n
n
e
c
t
t
h
e
v
a
l
u
e
t
o
t
h
e
i
r
s
t
r
a
t
e
g
i
c
g
o
a
l
s
,
r
a
t
h
e
r
t
h
a
n
a
s
a
s
i
d
e
p
r
o
j
e
c
t
b
e
c
a
u
s
e
i
t
i
s
d
e
e
m
e
d
p
o
l
i
t
i
c
a
l
l
y
c
o
r
r
e
c
t
i
n
t
h
e
c
u
r
r
e
n
t
l
a
n
d
s
c
a
p
e
"
The upfront effort to align leaders' motives will build a coherent narrative for employees and strengthen buy-in across the organisation. Without this, the training can feel unrelated to the organisation's mission and therefore disingenuous, which can quickly erode trust and cause more damage than good.
Co-design as part of a longer-term organisational learning journey can overcome the limitations of conventional DEI training workshops. This collaborative process uncovers the inequities woven into the social architecture of the organisation and identifies the long-term opportunities. Here's why;
1. Co-design provides necessary context
The co-design process starts with gathering feedback — the more intimate the better. Working with employees from across the organisation, allows us to synthesise the organisations' needs, identify existing examples of good practice and determine barriers to progress. We can then start building tailored solutions, armed with a better understanding of the specific task at hand.
2. Co-design unlocks active participation
Co-design by definition involves employee engagement throughout the journey from gathering evidence to actively helping shape solutions. Employees need to feel seen and empowered in the process, prioritise lived experience over hierarchy and ensure all voices are heard regardless of title or tenure. Only if participants feel safe and are truly open will we fully understand the visible and invisible exclusion that sits within an organisation.
3. Co-design takes time
Co-design requires space for reflection, difficult conversations, and vulnerability to surface. Those who have experienced degrees of exclusion may already be dealing with emotional trauma. We have the most to learn from the lived experiences of those that have felt most excluded. Building an environment of mutual trust, respect, and shared vulnerability takes time. A series of co-designed workshops can create the foundation for participants to engage in difficult conversations and learn from each others' experiences, building relatability and a sense of belonging.
DEI should be re-framed as a long-term opportunity. From a business perspective, diverse leadership teams have been shown to achieve above-average profitability and create an uplift in innovation revenue. From a systemic lens, the Covid-19 pandemic has exposed the interdependencies of our systems, where a change in one system influences activities in others — interlinking commercial, environmental and human systems. The world is only getting more complex over time, and the value (or cost) of having teams capable of keeping pace will also grow exponentially. As Matthew Syed notes, "Harnessing the power of cognitive diversity is set to become a key source of competitive advantage, and the surest route to reinvention and growth. You might even say that we are entering the age of diversity." I could not agree more.
Nishita Dewan is the founder of CollaboratEQ and accompanies organisations as a Chief Learning Officer, designing bespoke learning journeys for clients. She advises boards and executive teams on how to harness diversity as a source of competitive advantage and uses co-design to build inclusive and safe environments to allow diversity to flourish. She is an INSEAD alumni and member of The Weaving Lab and the Point People, an intimate collective of systems change practitioners.