Behind the counter: the B Lab UK Team go inside the UK's first B Corp shop
This B Corp Month you can find the B Lab UK Team in Good News, a dedicated B Corp shop in the heart of Soho.
Shopping with a twist...the experience you'll have in Good News may take you by surprise. Among the impressive range of products sourced exclusively from UK B Corps (none of which are for sale), you'll be met by the friendly faces of the B Lab UK Team - ready to answer any questions you have about the store concept and the B Corp Movement. Two weeks and 1,000+ visitors in, we thought we'd share some reflections and standout moments from our time in store. 
Handing over to the team…
James Kelly, Business Sustainability Analyst: As an Analyst the main communication I usually have with B Corps is around technicalities within the BIA and their business practices. It was so refreshing to meet employees of B Corps in person and experience how proud they were to be working for a B Corp, and to be featured in the shop! It enabled me to step back and really see the impact of what we are doing at B Lab UK.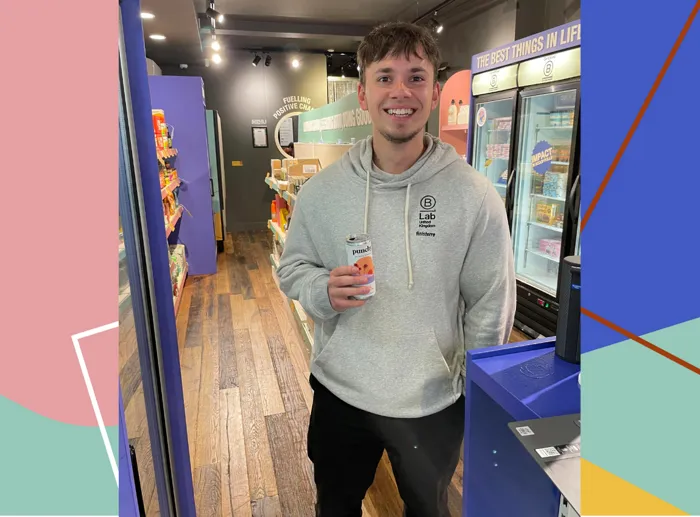 Meg Dacey, Social Media Coordinator: Working for B Lab means you can sometimes live in a bubble of thinking everyone knows about the movement. It was challenging, yet fun, to be put in a position to have to explain the certification to someone with no prior knowledge. I think it's great that the shop is educating people about the Certification and priming customers to look out for the B Corp logo next time they are shopping!

Nicole Benghiat, Certification Manager: The standout moment for me was meeting companies who are in the process of applying for B Corp certification, who had come to the shop to see what the movement is all about and find out more about other B Corps. It was exciting to feel their enthusiasm to certify and join the movement!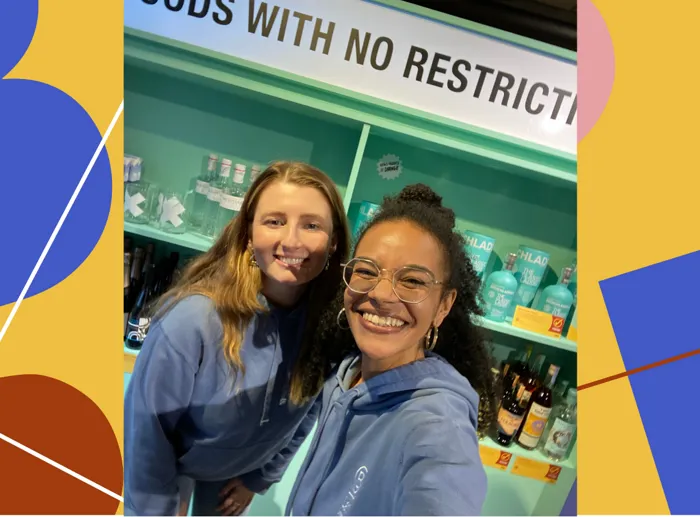 Jess Vyas, Community Support: Meeting Mary Portas, the new co-chair of the Better Business Act, was wonderful – she's such a pro! B Corps are pretty well-recognised in business circles these days, but the shop is really allowing us to celebrate the success of the B Corp Movement with a much wider community of interested individuals and consumers.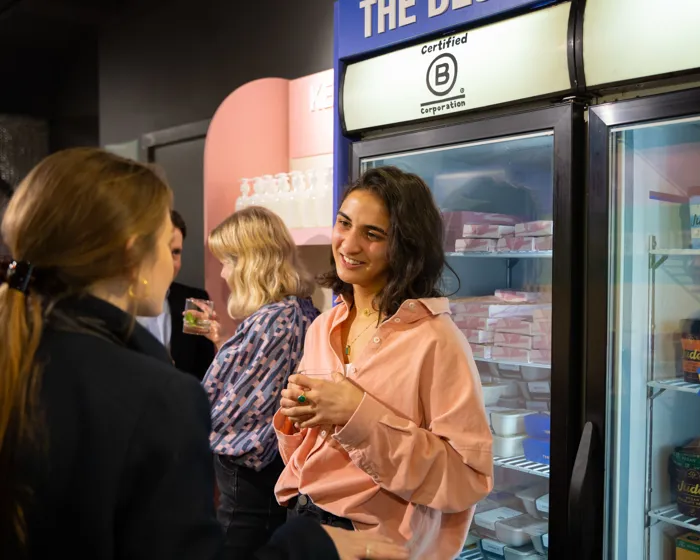 Isabel McLennan, Marketing and Communications Coordinator: It was fantastic to speak to such a broad range of people - even someone who had come all the way from New Zealand! It was also a lot of fun to engage visitors with scratch cards and give out tasty B Corp prizes. The shop is a real celebration of how far the B Corp Movement has come. A lot of people - even those from B Corps - were surprised by how many companies we have in store, and this only reflects about 20% of the UK Community.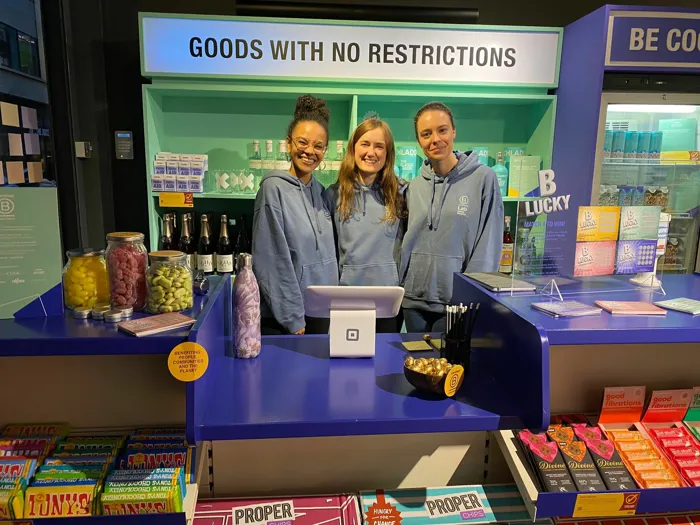 Good News was open throughout March. Find out more about the shop and other highlights from B Corp Month 2022. 
A massive thanks to the team at Freuds for all their hard work to make Good News a reality.