Carbon Negative Ice Cream
Jude's is Britain's first carbon negative ice cream company, removing up to 10% more CO2e from the atmosphere than it emits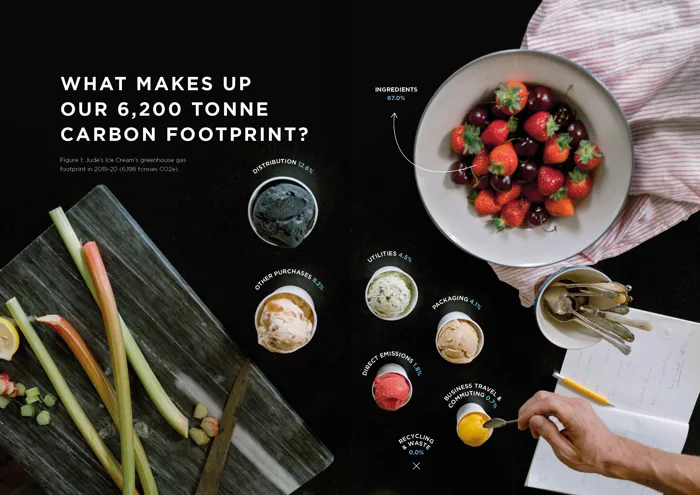 We've been catching up with B Corps that have committed to achieving Net Zero by 2030. Jude's is passionate about making ice cream and using business as a force for good. We spoke to Jude's MD, Chow Mezger, to find out about their climate action journey so far – read on to see what we talked about.
Hi Chow! How have you embarked on measuring your emissions?
We worked with leading climate specialist Professor Mike Berners-Lee to calculate our carbon footprint including Scope 1, 2 and 3 (upstream) emissions. This required extensive measurement across our business from the ingredients we source to the products we produce and the way in which we transport these along with information including how our staff travel to work. 
What three actions are underway in your organisation to reduce emissions now?
Our dairy ingredients have the most significant impact on our carbon footprint, so this is a major focus for us. We have made a commitment to increase our plant based products to 50% of our retail range by 2025 and have launched more new vegan products than dairy this year. 
We have switched to renewable electricity sources in our ice cream factory in Twyford and are encouraging renewable energy use throughout our supply chain. 
We recover energy by using heat that comes from each cooked batch of ice cream as it starts to cool to heat the next batch of ice cream as it starts to cook. We want to go further and plan to recover and re-use energy within our production plant more, for example, by using the energy generated by our refrigeration units to heat the water we use for cleaning equipment.
W
e
h
a
v
e
m
a
n
y
p
r
o
g
r
a
m
m
e
s
i
n
p
l
a
c
e
t
o
r
e
m
o
v
e
1
0
%
m
o
r
e
c
a
r
b
o
n
f
r
o
m
t
h
e
a
t
m
o
s
p
h
e
r
e
t
h
a
n
w
e
e
m
i
t
.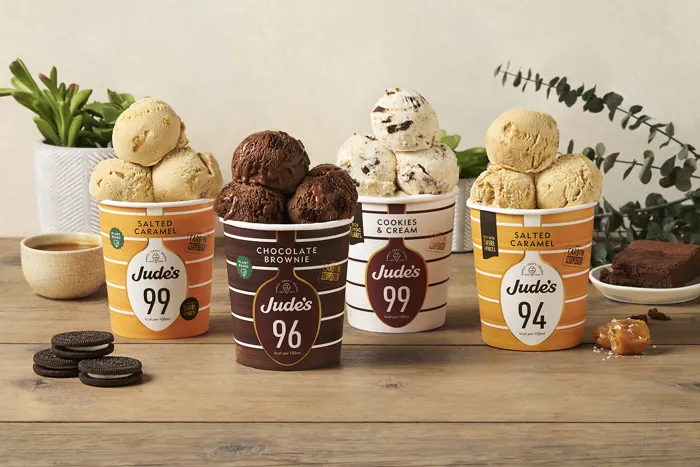 What steps have you taken to remove carbon from the atmosphere?
We have many programmes in place to remove 10% more carbon from the atmosphere than we emit. We have invested in only the highest quality nature-based solutions, rigorously screened by Small World consulting to ensure wider environmental benefits and social responsibility. 

We have identified partners with strong conservation credentials in the UK such as the Woodland Trust and Trees for Life. We are also supporting the development of Yarra Yarra Biodiversity Corridor in Southwest Australia through the purchase of its carbon credits. We've also committed to plant 10,000 trees in our local South Downs!   The trees, a mixture of black poplar, oak, field maple and disease-resistant elms, will be planted in community spaces and along roads and popular walking routes over the next three years improving biodiversity and replacing the many trees lost from the landscape due to pests and diseases.
What are you most proud of or inspired by from your work towards Net Zero?
We were all incredibly proud to become Britain's first Carbon Negative ice cream and desserts company last year.  This means we now remove 10% more carbon from the atmosphere than we emit. It was both the pinnacle of our sustainability journey to date, and the first step into the future!  
To lead us on this journey we have introduced a new Product & Sustainability team who are focused on minimising our environmental impact still further.  Their remit includes updating our policies, minimising the carbon footprint of all our products and working with our partners and suppliers to reduce their environmental impact.
What are your plans for 2022 to further reduce your emissions?
We're already working on developing new plant based products with a lower carbon footprint than their dairy counterparts, and we're reviewing the carbon footprint of every ingredient across our range to try and reduce the carbon in our supply chain still further.  As a team we're currently remeasuring our carbon data so we will have in-depth year-on-year data for the first time.  Next year, we're planning to use our carbon data for each ingredient to inform our NPD.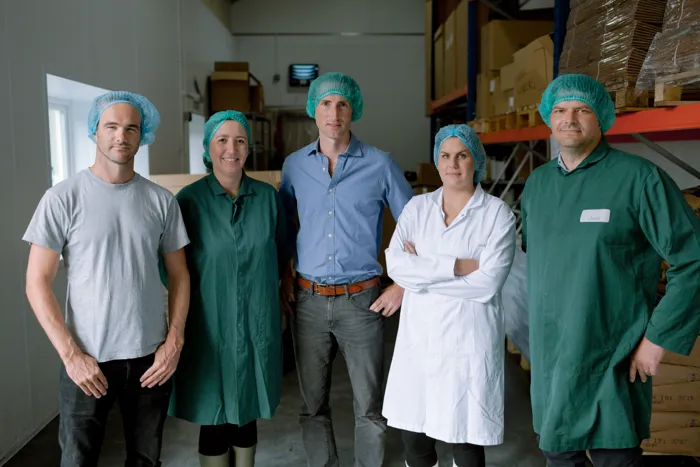 How have you centred people and justice at the heart of your climate work?
Our Heart of Jude's mission is to Bring Life to People and the Planet. We understand the climate emergency and want to use this position to pioneer radical change in our industry and beyond. We believe this includes our Team, Community, Supply Chain, Environment and Customers. Our first step is a programme of work to better understand our Supply Chain (most of which is based in Europe), gathering information which will help us to support it and drive positive change.
What is the one piece of advice you'd like to offer other businesses on their climate journey?
Be transparent. The past 12 months has shown us that there is no hiding from the truth of our impact, as individuals and as a business, on our planet.