Future proofing B Corp: help us to design the standards of tomorrow
James Ghaffari, B Lab UK's Director of Growth and Product shares why the evolution of the global B Corp standards offer the opportunity for UK perspectives to shape better business for years to come.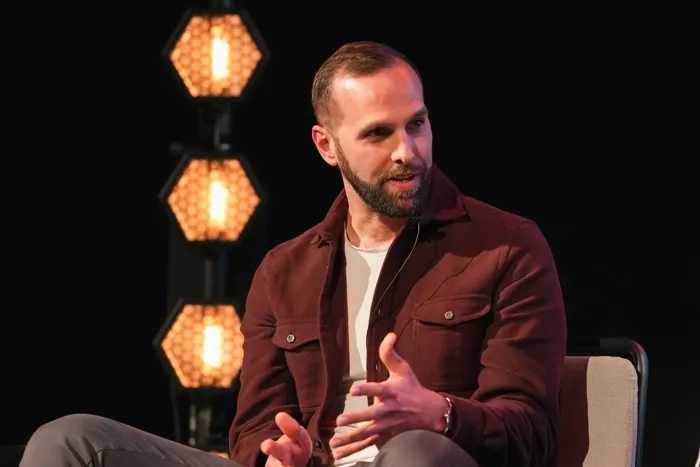 Since B Corp certification launched in the UK in 2015, British businesses have been among the most passionate supporters of the concept. From a handful of founder B Corps who saw the potential for a new class of mission-led business, the UK community has grown to nearly a thousand, one of the largest in the world.
Concurrently, the global B Corp movement has been influenced and driven by some of the UK's most influential thinkers on the concept of purpose and business. Their voices have helped us to set the vision and mission that we are navigating towards; and their challenges push us to continually reflect on and refine how B Corp certification will get us there.
We now find ourselves at a time when the work of B Corps and this movement is more important than ever: with global governments failing to respond with sufficient urgency to the climate emergency and widening social inequality. The current cost of living crisis demonstrates how our most vulnerable citizens are most likely to pay the price for institutional inaction.
It's in this context that over the past two years B Lab Global has embarked on a project to revisit what being a B Corp stands for, and what certification should look like in the future. Over 1,200 individuals representing businesses and organisations of all kinds have so far contributed to our proposals, and we are on track to begin phased implementation in early 2024. A set of revised requirements have now been drafted and are open for public consultation.
W
e
n
o
w
f
i
n
d
o
u
r
s
e
l
v
e
s
a
t
a
t
i
m
e
w
h
e
n
t
h
e
w
o
r
k
o
f
B
C
o
r
p
s
a
n
d
t
h
i
s
m
o
v
e
m
e
n
t
i
s
m
o
r
e
i
m
p
o
r
t
a
n
t
t
h
a
n
e
v
e
r
What the future of B Corp Certification might look like
Currently, businesses seeking B Corp certification must meet a legal requirement by amending their company articles and complete a scored impact assessment of their practices around governance,  workers, community, the environment and customers. B Lab then reviews this assessment to arrive at an overall verified 'B Impact Score' which must be at least 80 points to achieve certification.
The outcome of our design work to date moves B Corp certification away from a single verified score. We believe that to demonstrate the leadership needed for the future of purposeful business, B Corps must meet minimum requirements across ten topics in order to achieve B Corp Certification. These topics are: 
Purpose & Stakeholder Governance
Worker Engagement
Fair Wages
Justice, Equity, Diversity & Inclusion
Human Rights
Climate Action
Circularity & Environmental Stewardship
Collective Action
Impact Management
Risk Standards
These topics are subject to change as B Lab develops the standards. 
Why the change? 
The shift to a set of minimum standards reflects our belief that in order to play their role in creating an equitable, regenerative and inclusive economy, businesses must act holistically across all areas of their operations. It means B Corps will not be able to thrive in one area of impact while falling behind in another. Equally importantly, as the movement grows, it will help all B Corps to better define what it means to be a B Corp: how they set themselves apart from traditional businesses, greenwashing initiatives and bad faith actors.
How can I help?
The draft proposals are just the first iteration of what the evolving standards might look like and your input is critical. Just as the ten standards have been put together thanks to the generous contribution of our audiences, in the next phase we are asking for your deep engagement to help us steer what these requirements should look like, and how we implement them.
We know the UK purpose community will have strong feelings about where we go next. Now is the time to share them. 
Find out more: Read the Preliminary Consultation Summary Report that details the feedback from the September—November 2022 preliminary consultation period. 
Register your interest: If you're ready to have your say, register your interest to be involved in the second consultation period in late 2023.