Building an economy that is fit for the future: embracing stakeholder governance
B Lab UK, in collaboration with B Corp law firm Bates Wells, has launched a guide to embracing stakeholder governance.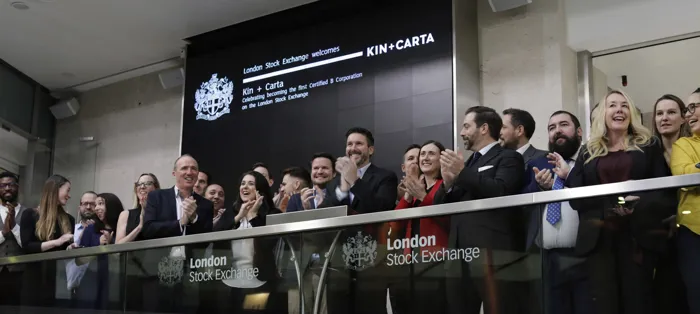 Many businesses acknowledge that their long-term sustainability is interdependent with the wellbeing of society and the planet, but they may not be clear about how to meaningfully implement this understanding. The B Corp movement demonstrates that businesses of any size can adopt 'stakeholder governance' — an approach that combines the traditions of good stewardship and responsibility with new ideas to meet the challenges of the 21st century. B Lab UK and law firm Bates Wells have partnered to publish a new guide that introduces boards and investors to a key component of becoming a B Corp and embedding a stakeholder governance approach, known as the 'Legal Requirement'.
Enabling a mindset shift 
B Lab UK and Bates Wells, the first UK B Corp law firm, have published, Embracing Stakeholder Governance – A Guide to Meeting the B Corp Legal Requirement for Boards and Investors. This new guide focuses on what it means to adopt the B Corp Legal Requirement — the wording that must be incorporated into a company's articles of association (or equivalent constitutional document for different legal structures) as part of certification. Doing so brings the B Corp triple commitment to people, planet and profit into the company's objects and, therefore, the heart of governance. 
Once the B Corp Legal Requirement has been constitutionally adopted, in accordance with UK Company law it reshapes the lens for decision-making across the business. It enables the necessary mindset shift. The Legal Requirement drives the B Corp approach to doing business and continues to be brought to life through the company's decisions once certified.
Proving the model, there are currently more than 6,000 certified B Corps in 84 countries and 155 industries. This new guide explains why so many UK businesses are choosing to join the B Corp movement. It outlines how a company adopts the B Corp Legal Requirement, and some of the factors that the board may want to consider when preparing for certification. It also notes some practical points for directors and investors. For example, adopting the Legal Requirement:
Helps safeguard the culture and purpose of the business beyond leadership changes, mergers, acquisitions and receiving investments;
Preserves the board's discretion in how it advances the B Corp commitment while reconciling competing stakeholder considerations;
Does not place any additional liability on directors to the company's wider stakeholders, nor create new liabilities for the directors if the business fails to meet its social and environmental impact goals in a given year; and 
Does not, in itself, create new constraints on key investor matters
T
h
e
B
C
o
r
p
m
o
v
e
m
e
n
t
d
e
m
o
n
s
t
r
a
t
e
s
t
h
a
t
b
u
s
i
n
e
s
s
e
s
o
f
a
n
y
s
i
z
e
c
a
n
a
d
o
p
t
'
s
t
a
k
e
h
o
l
d
e
r
g
o
v
e
r
n
a
n
c
e
'
Walking the talk 
Implementing stakeholder governance will look different depending on the nature of each business and where its greatest stakeholder impacts occur. The guide aims to help by offering some short case studies by way of illustration, featuring Bates Wells, COOK and global, listed business Kin + Carta. 
For example, as a professional services firm, stakeholder governance informs Bates Wells' consideration of its clients and the social and environmental impacts that it indirectly supports. Bates Wells believes that the law is a powerful tool for change and wants to support its clients to achieve a positive impact on the world. The firm lives out its commitment to creating positive impact through the work it undertakes and the way in which it manages its obligations to its clients. 
Among larger and listed businesses, B Corps such as Kin + Carta, a global digital transformation consultancy, are leading the way. In the guide, Advisor and former CEO of Kin + Carta, J Schwan, notes a decline in consumer trust towards tech companies and how high trust levels can improve a business' reputation, leading to improved sales and access to talent and investment. Schwan indicates the value that B Corp Certification represented to the business' investors: 
"Good business performance was core to shareholders backing our goal of becoming a certified B Corp… We proved to our shareholders that becoming a B Corp is good for business by certifying individual divisions, letting the positive outcomes do the talking. Once that was clear, they approved our move to certify the entire organisation with a resounding vote of 99.6%."
A community and a global movement
B Corps are part of a growing community and a global movement towards business as a force for good, which is influencing mainstream debate on the future of business. This is highlighted by initiatives like the Better Business Act campaign, featured in the guide, which is backed by many B Corps and other businesses. The campaign's central pillar is a Bill to change UK company law to align the interests of wider society and the environment alongside shareholders, in a way that reflects the B Corp approach. 
For a board to pursue the long-term sustainability of its business, a stakeholder governance approach is crucial in a world experiencing multiple ecological and social crises and where stakeholders ever more closely scrutinise the authenticity of businesses' 'green' credentials. As outlined in the new guide, the B Corp Legal Requirement enables stakeholder governance, an approach that pursues success through centring people, planet and profit across the business, to build an economy that is fit for the future. 
A blog written in partnership with Bates Wells.