Stewarding a rapidly growing B Corp Movement
A message from Chris Turner, Executive Director at B Lab UK, about driving improvement internally, and beyond.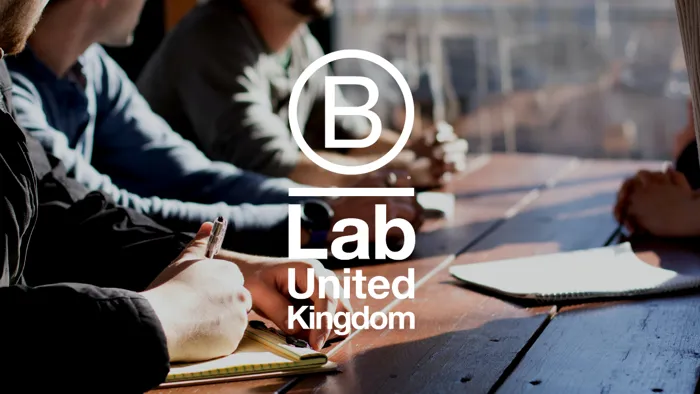 At the heart of the B Corporation Movement is a special community of like-minded, purpose-driven companies. By achieving hard-won B Corp Certification and verifying that they meet high standards of social and environmental performance, these businesses are proving to the world that it's possible to be commercially successful while benefiting people, communities and the planet. It's critical to our continued success that B Corps feel a sense of belonging within the community and get the support they need from B Lab, the global network that creates and safeguards the standards of the movement. Our community is united by the belief that business can and must be a force for good.
As more and more businesses share this belief with us, our movement continues to grow and we move closer towards achieving our shared goals. However, with this scale comes increased complexity and risk. B Corps will come under the spotlight and may sometimes face accusations of bad practice. If this happens, it impacts all of us. The allegations against BrewDog in recent months is one such example. As you would expect, because the company is a B Corp, B Lab launched a thorough investigation last year when these first came to light via the formal complaints process. 
Some of you have expressed concern about this investigation, questioning the length of the process and the lack of updates. We understand your frustration and are sorry that we've not provided more updates, and that we are not able to speed up the process further. However, this process is designed with integrity and rigour at its core, and this does take time. The current investigation involves detailed interviews and site visits, as well as taking new allegations into account as they emerge. In this instance, we're also facing delays caused by the pandemic.
Possible outcomes of this investigation could include no further action, additional transparency, required remediation, or revocation of the certification. It's worth noting that when it is possible for a company to take specific remediative actions to address an issue, as well as be transparent and take accountability, that approach is more impactful than simply removing B Corp Certification.
We take complaints very seriously. The allegations against BrewDog are very troubling and we are saddened that a considerable number of people have been negatively affected. Anyone with any further complaints against BrewDog can bring them to B Lab's attention through the complaints process. 
Alongside a robust complaints process to investigate potential misconduct and misrepresentation, we continually support the B Corp Community to improve performance. The principle of ongoing improvement lies at the very heart of the B Impact Assessment and of the community we're building, and is formalised in the requirement to produce annual impact reports and recertify every three years. We provide resources, working groups, events and a network platform to help B Corps improve, collaborate and to share best practice and ideas to continue making progress. We know that no B Corp is perfect, but we hope to inspire, incentivise and empower improvement by cultivating and supporting this extraordinary community. 
While B Corps continue their journey of improvement, B Lab UK is doing likewise. We are working hard to manage the dramatic growth of our movement and to ensure that our own policies and practises keep pace. We've learnt from the BrewDog investigation and the feedback we've received that our investigations must be accelerated. We're working with B Lab Global to improve the pace of our processes, mindful of our resource constraints and competing priorities during this period of rapid growth. And importantly, we've recognised that we must communicate this process and the progress of individual investigations more proactively and with more clarity.
"We love welcoming new members into this active and supportive community; B Corps are rightly proactive and passionate, and it's important that they challenge each other - and B Lab - to be the change we all want to see"
B Corp Certification is the culmination of a lot of work for businesses, and it's just the start of an ongoing journey. We love welcoming new members into this active and supportive community; B Corps are rightly proactive and passionate, and it's important that they challenge each other - and B Lab - to be the change we all want to see. We will continue to support the B Corp Community in its important journey, and to work hard to support improvement both in our community and here at B Lab UK, to deliver our collective vision of an inclusive, equitable and regenerative economy.