Who is missing from the B Corp community?
Annie Olivier, Head of Growth, and Joanna Adjetey, Customer Success Coordinator, are forming an Equitable Growth Advisory Group to increase diversity. Find out more in their blog.
At B Lab, everything we do is rooted in our global theory of change. We believe we can only achieve systemic change by first modelling an inclusive, equitable and regenerative economic system. After joining B Lab UK as Head of Growth in June this year, I've been working alongside my colleague, Joanna Adjetey, to better understand how we can build a community that is representative of UK society, and ensure certification is accessible for businesses and entrepreneurs. Now, we're forming an Equitable Growth Advisory Group to help shape this work.
For the most part, the growth of our community has been organic, and we've had more demand than ever in the last couple of years. In fact, you might have seen recently (or even celebrated with us) our recent milestone of hitting 1,000 UK B Corps, making us one of the largest and fastest growing communities in the world. Globally, there are more than 6,000 B Corps spread across 84 countries. 
Inevitably, rapid growth means addressing capacity challenges. We're now in a position to continue growing in a more purposeful way by asking ourselves "who is missing from the community?".
As it stands, only 23% of B Corps are women-owned (compared to 33% of UK businesses overall), and only 1 in 13 B Corps are owned by a founder of colour. This means we have some work to do.
W
e
'
r
e
n
o
w
i
n
a
p
o
s
i
t
i
o
n
t
o
c
o
n
t
i
n
u
e
g
r
o
w
i
n
g
i
n
a
m
o
r
e
p
u
r
p
o
s
e
f
u
l
w
a
y
b
y
a
s
k
i
n
g
o
u
r
s
e
l
v
e
s
"
w
h
o
i
s
m
i
s
s
i
n
g
f
r
o
m
o
u
r
c
o
m
m
u
n
i
t
y
?
"
Women and people of colour are leaders in purpose-driven business
Systematically, marginalised communities often face barriers to entering the business and sustainability space - this is despite women and people of colour being more likely to run purpose-driven businesses. 
While it's important to support every business leader facing barriers to entering our community, our initial focus is on women (trans and non-binary inclusive) and people of colour. This is for two key reasons. First, in the UK there is relatively less known about business leaders who identify as disabled, LGBTQI+, or from a low socioeconomic status. This means we have more work to do to understand how to engage with and support these founders. Second, B Lab does not currently collect robust data on all protected characteristics and needs to develop this in order to better understand current representation in our community.
"If there was better access to, and visibility of, people who look like me with B Corp Certification, then maybe businesses interested in B Corp could have others role modelling the process for them." — B Corp Founder.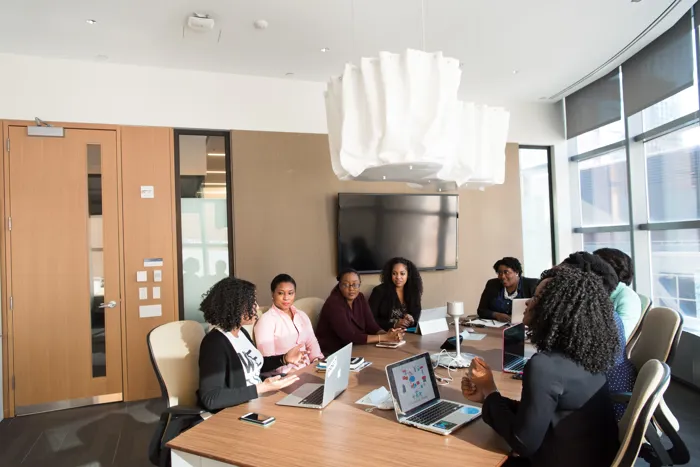 A new partnership for B Lab UK
Many organisations in the UK are already doing meaningful work in this space. We've partnered with Hatch Enterprise, recognising their deep knowledge and understanding of how to welcome these leaders into our community. Hatch supports underrepresented founders on their journey to building sustainable and impactful businesses.
Earlier this year, we hosted a focus group with founders from Hatch's graduate community to better understand their perceptions of the sustainability sector and B Corp Certification. They shared their experiences of gaining support in growing sustainable businesses, alongside barriers to gaining B Corp Certification. 
The group unanimously agreed that they do not feel the sustainability community is a diverse and inclusive space, and that the B Corp Community lacked representation. 
"Most of my female acquaintances are doing sustainable business but they don't know about B Corp or just aren't doing it. Even I wasn't really aware of it but then I looked at it and didn't see people like me." — Focus group participant


Help steer our inclusive growth ambitions
We want to take these learnings to provide better support for diverse founders, mitigate the barriers to achieving B Corp Certification, and to foster a more inclusive community of B Corps.
We have had great suggestions on how we can improve the accessibility of B Corp Certification. Ideas shared include subsidised training programs and peer-to-peer mentoring. We also understand the importance of increasing diversity and representation in our storytelling and case studies. Crucially, we have heard the importance of hearing from, and being led by, the business leaders that are currently underrepresented in our community. 
This is why we're forming an Equitable Growth Advisory Group. The advisory group will help us design, test, and evaluate programmes and other interventions to improve accessibility of B Corp Certification and ultimately improve the diversity of our community. 
Members will be senior leaders and founders of purpose driven businesses (including B Corps, Social Enterprises, or other purpose-driven businesses). For the first six month pilot, members should be women (trans and non-binary inclusive) and/or people of colour. Our goal is to bring together eight business leaders who have a range of skills and experiences, including programme and service design, communications, diversity and inclusion, community organising and campaigning. 
If you would like to get involved or support us, you can find the application form here. Please apply if you're eligible yourself and/or share it with your networks for others to join. If you have any questions, you can email us at certification@bcorporation.uk.