Community campaigns
The B Corp community is modelling the kind of business we need. B Corp Month and Best for the World are campaigns designed to celebrate this leadership and showcase B Corp best practice to the world.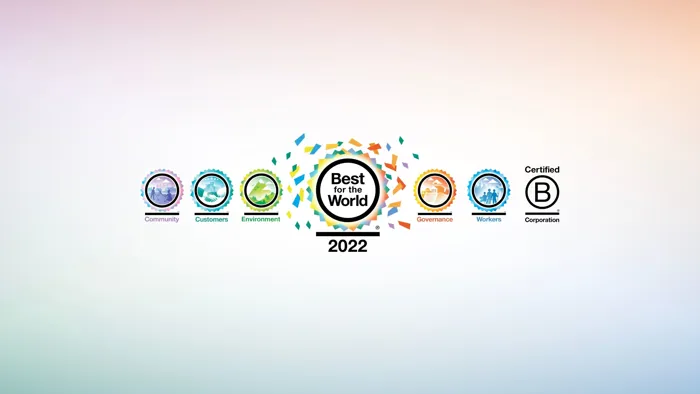 Recognising the top-performing B Corps creating the greatest impact through their businesses.
Best for the World B Corps are recognised for a score in the top 5% of one or more of the 5 sections of the B Impact Assessment, showing that competing not only to be the best in the world, but the best for the world is a winning strategy!

Behind the B
Every year during March, B Lab and the global B Corp Community join together to celebrate what it means to be a B Corp. For B Corp Month 2022, we invited everyone behind the scenes to uncover what makes B Corps better businesses.